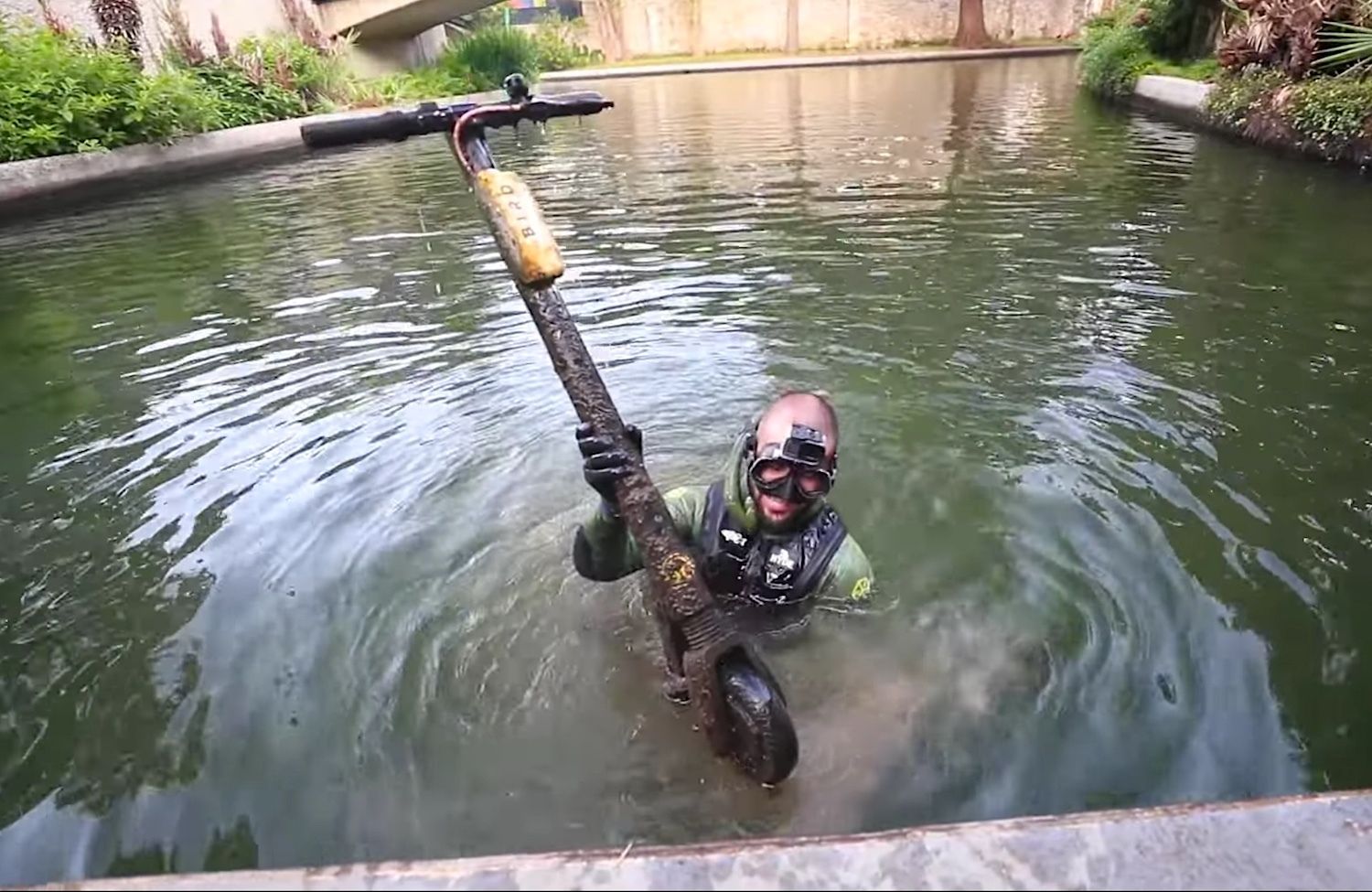 After over seven months of trying to dive for treasure in the San Antonio River Walk, the city of San Antonio finally made the mission a reality for YouTuber Brandon Jordan.
The star of the YouTube channel "Jiggin' With Jordan," Jordan has 2.77 million subscribers for his river treasure hunting videos.
In November 2020, Jordan tried to dive in the San Antonio River Walk but was stopped by police almost immediately after beginning his search.
To make his dream of diving in the San Antonio River Walk come true, Jordan teamed up with the city of San Antonio and received all the permits necessary for his diving session. The city even provided a barge for Jordan to place all the treasures he found while diving and surprised him with a hookup at a local hotel.
In the two videos, each about 20 minutes long, Jordan reveals his finds, including a Bird scooter, cell phones, folded chairs, and thousands of mardi-gras-type beads tangled up. He also found signs for COVID-19 guidelines and menus from the nearby shops and restaurants.
Jordan and his team also picked up trash along the way as is his habit when he dives into a river. A few crawfish ended up on the barge, but the crew returned them to their home in the river as they found them.
"No one has ever been granted permission to do this and after today, no one will have permission to ever do this again," Jordan said in the video.

More like this
The post YouTube treasure hunter is the first to dive the San Antonio River Walk. Here's what he found. appeared first on Matador Network.